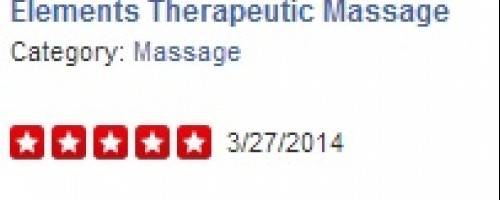 FIVE STARS!!!
Patricia Mar 29, 2014
The word is out! THANK YOU Scott R. for your honest assessment of our Studio. As a consumer you have hundreds of choices where to get your massage. You chose Elements Massage at Carmel Mountain because you heard good things about us. Thank you for the opportunity to show you how we are redefining therapeutic massage in San Diego. Read Scott's Yelp Review…
Share your thoughts, leave a comment!
Comments (0)