Are you a Massage Therapist looking for a Side Hustle? We're Hiring at Elements Massage™ in North Seattle
North Seattle
10021 Holman Road NW
Seattle, WA
northseattlemgr@elementsmassage.com
Summary
Elements Massage™ is a leader in the retail massage industry. Founded and owned by a massage therapist, our business is built on respect for our therapists.
Freelance when it works for you!
Pick up shifts on an easy-to-use phone app.
We have Massage Therapy jobs to fit your life. Clients are waiting!
Description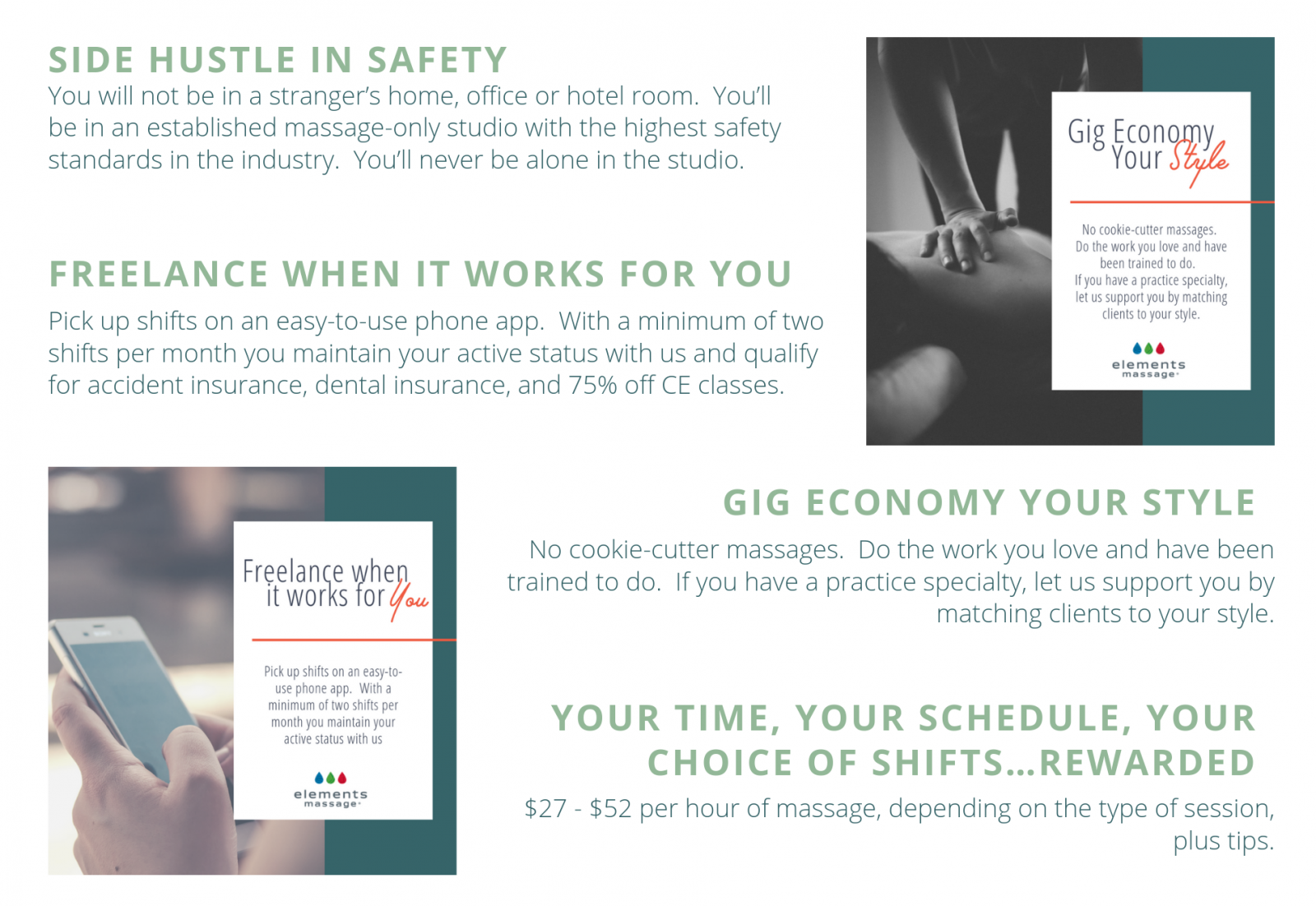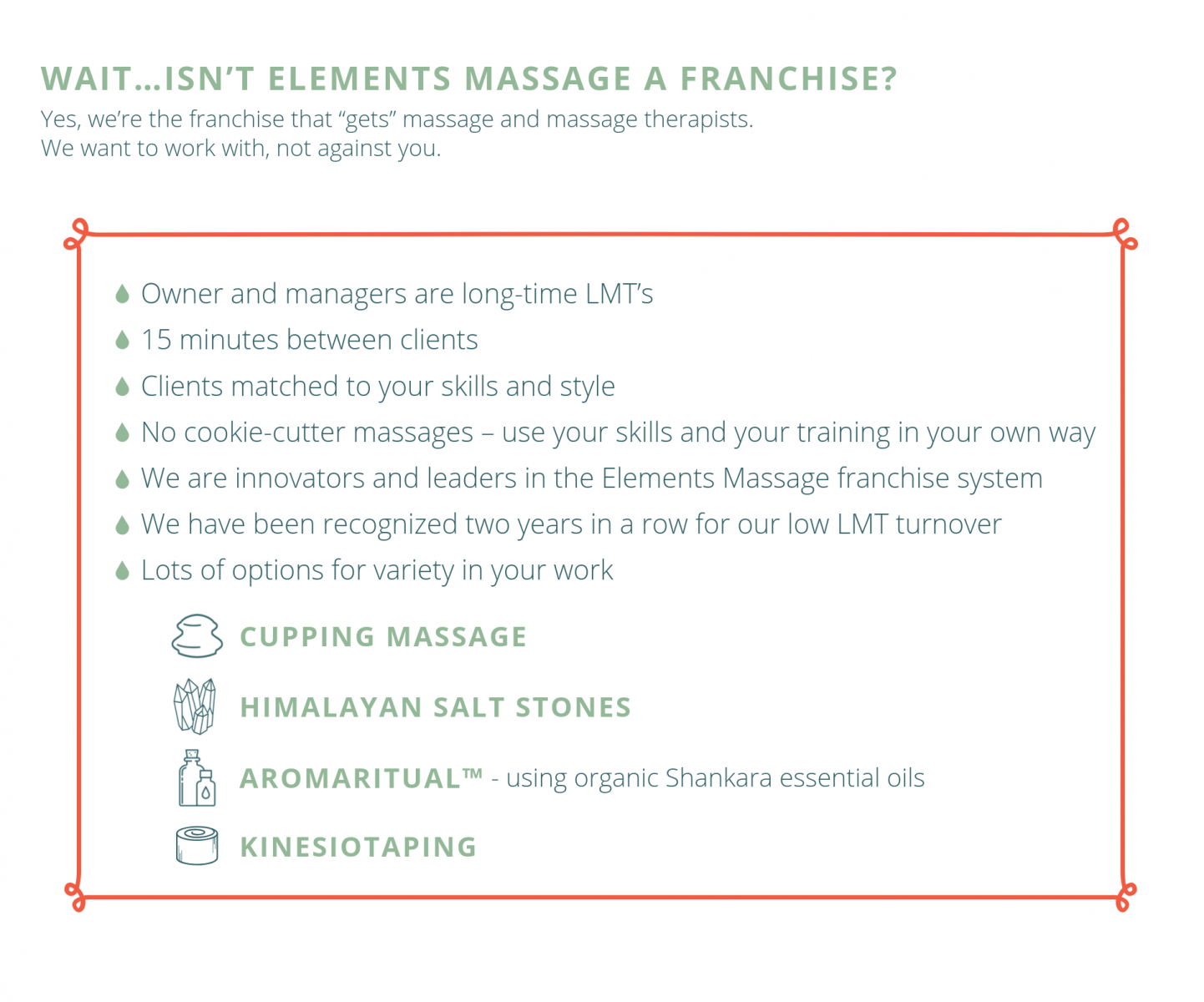 Apply in Person or Email us your Resume:
E-mail: ElementsEmployment@gmail.com
Connect with us on our Elements Massage Careers Facebook Page and learn more about our company!