Are you a Massage Therapist looking for a Side Hustle? We're Hiring at Elements Massage™ in North Seattle
Elements Massage 2019-12-19T09:42:03-07:00 Elements Massage North Seattle
10021 Holman Road NW
Seattle, WA 98177
northseattlemgr@elementsmassage.com
Summary
Elements Massage™ is a leader in the retail massage industry. Founded and owned by a massage therapist, our business is built on respect for our therapists.
Freelance when it works for you!
Pick up shifts on an easy-to-use phone app.
We have Massage Therapy jobs to fit your life. Clients are waiting!
Description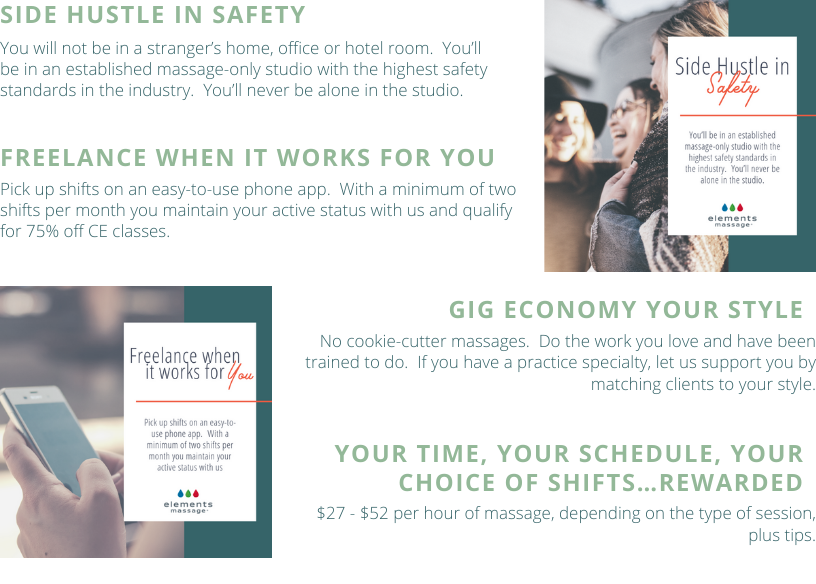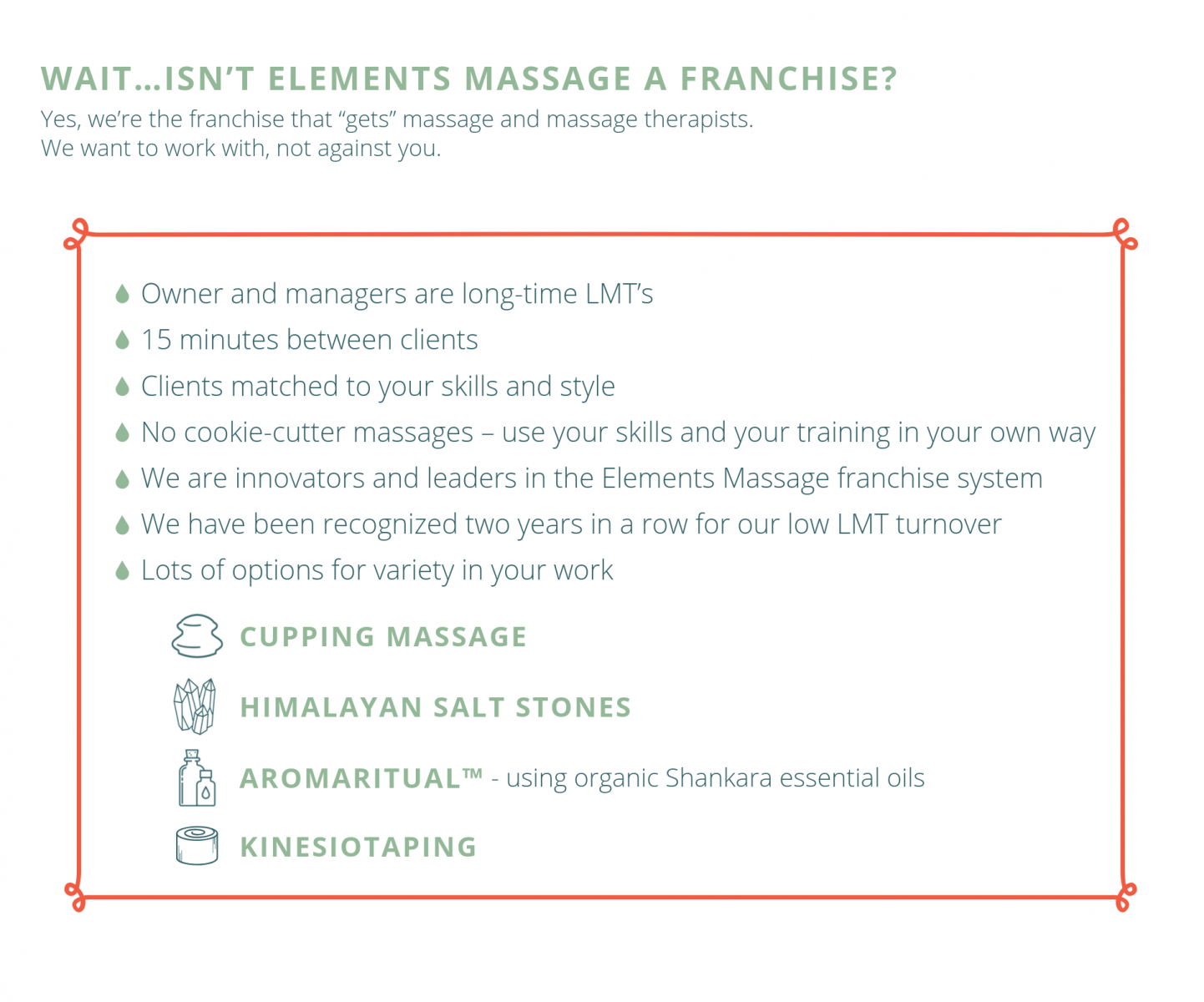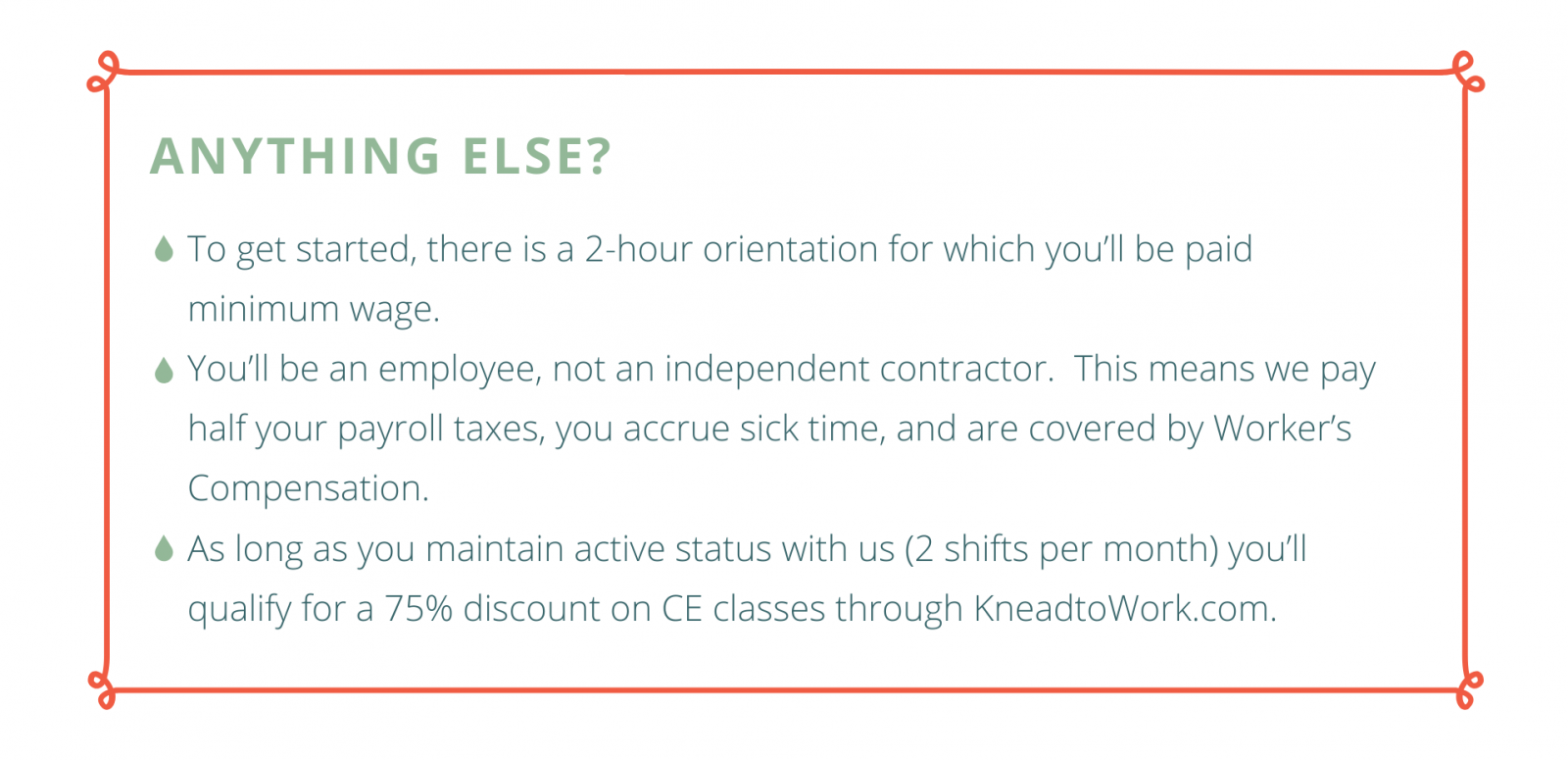 Apply Here, we cannot wait to meet you!
Connect with us on our Elements Massage Careers Facebook Page and learn more about our company!
Each Elements Massage® studio is independently owned and operated. Franchise owners (or their designated hiring managers) are solely responsible for all employment and personnel decisions and matters regarding their independently owned and operated studios, including hiring, direction, training, supervision, discipline, discharge, compensation (e.g., wage practices and tax withholding and reporting requirements), and termination of employment. Elements Therapeutic Massage, LLC (ETM) is not involved in, and is not responsible for, employment and personnel matters and decisions made by any franchise owner. All individuals hired by franchise owners' studios are their employees, not those of ETM. Benefits vary by independently owned and operated Elements Massage® studios. Elements Massage® and Elements Massage + design are registered trademarks owned by ETM.