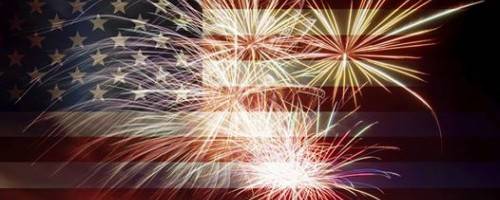 Happy 4th of July!
Jul 4, 2014
Happy 4th of July!!

The 4th of July is a holiday based upon our nation's history and fight for freedom, but how much do you really know about Independence Day?

Did you know?

Continental Congress voted for the Declaration of Independence on the second of July in 1776. No one signed it until August 2, and the last signatures didn't come until the end of November. Congress adopted the Declaration of Independence on the 4th

The colors in the USA flag were chosen with a purpose. Red stands for hardiness and valor. White symbolizes purity and innocence. Blue represents vigilance, perseverance and justice.

New York cities hosts the nation's largest fireworks display

Thomas Jefferson and John Adams both died on July 4, 1826, 50 years after the Declaration of Independence was approved.

Calvin Coolidge was born on the 4th of July 1872

Dwight D. Eisenhower was famous for playing golf every 4th of July!

Have a safe and happy 4th of July!

http://elementsmassage.com/briargate
Share your thoughts, leave a comment!
Comments (0)