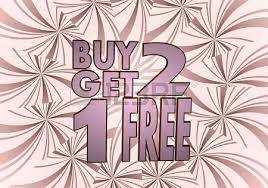 Valentine's Day Special
Feb 4, 2014
Valentine's Day Special
Buy two 55 minute massage sessions and receive one FREE! What a great way to share your love.
This offer is only available by coming in to our studio located at 8000 Paseo Del Norte, Wednesday February 5th through Sunday, February 9th 2014 and cannot be combined with any other offers.
"St. Valentine's Day began as a liturgical celebration of one or more early Christian saints named Valentinus. Several martyrdom stories were invented for the various Valentines that belonged to February 14, and added to later martyrologies. A popular hagiographical account of Saint Valentine of Rome states that he was imprisoned for performing weddings for soldiers who were forbidden to marry and for ministering to Christians, who were persecuted underthe Roman Empire. According to legend, during his imprisonment, he healed the daughter of his jailer, Asterius. An embellishment to this story states that before his execution he wrote her a letter signed "Your Valentine" as a farewell."
- http://en.wikipedia.org/wiki/Valentine%27s_Day
<!--[if gte mso 9]> <w:LsdException L
Share your thoughts, leave a comment!
Comments (0)