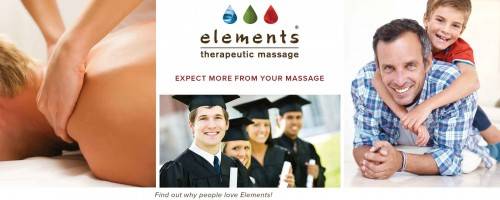 Save on the Best Massage for Dads & Grads!
May 20, 2014
55 Minute Gift Certificates on sale, buy 2 for $99!
This sale is going through June 15th.
Give your Dad the gift of relaxation, because we know he needs it after a long year of hard work. Massages aren't only meant for mom. What seems luxurious is actually a necessary way to care for our bodies. Massage alleviates stress and detoxifies both mentally and physically. Give Dad what his body needs and the sense of well being that he deserves with a massage. Choose from a deep tissue, trigger point, relaxation or a muscle therapy massage that will have dad feeling relaxed in no time.
Also give your Sucessful Graduate the gift of rejuvination after a long school year, to put their mind at ease. The hard work doesn't stop there Grads! Stop by for some well deserved pampering, on the way to your next challenge!
Not All Massage is Created Equal.
Elements Albuquerque (505)-856-3556
Find more on an article about getting dad just what he needs: @ http://news.lifetimefitness.com/press-release/company-news/give-dad-something-he-actually-needs-fathers-day#sthash.8MPFRSNg.dpuf
Share your thoughts, leave a comment!
Comments (0)