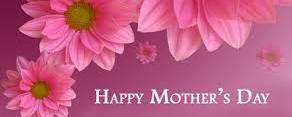 Mother's Day Gift Cards
Apr 16, 2014
MOTHER'S DAY GIFT CARDS
ON SALE NOW AT
ELEMENTS MASSAGE!
2 FOR $99
We are pleased to offer special pricing on gift cards for Mother's Day! The gift of pampering is one of the most appreciated gifts that you can give to the special ladies in your life! Purchase several gift cards at this rate, for mom, grandmother, aunt, or your sisters and daughters who are moms! Our wonderful caring therapists will make sure that the gift of massage is the best gift ever!
Share your thoughts, leave a comment!
Comments (1)
Anthony on May 10, 2014
Some constructive criticism here: your website is cumbersome and not easy to purchase massages online. See Betty's Bath & Day Spa for an example of an excellent website. Your site states you have a Mother's Day special but I cannot find it to purchase it online. Alas, I am off to Betty's website to make an easy purchase and print the gift card.
Make your site more attractive and easier to navigate and you're sure to increase your business.