Elements Massage
Location
Elements MassageMechanicsburg
Silver Spring Square
6416 Carlisle Pike
Suite 3200
Mechanicsburg, PA 17050
p. (717) 766-2280
Map
Hours of Operation
Monday - Saturday
9:00 AM - 9:00 PM
Sunday
10:00 AM - 6:00 PM
Featured Downloads

*Gift Card Policy:
Gift cards have no expiration date and can only be used in the studio where the gift card was purchased. Gift cards are non-refundable, have no cash value, and do not include gratuity unless stated on the gift card. Gift cards must be present for redemption. Elements is not responsible for lost or stolen gift cards.
*24-Hour Cancellation Policy:
As a courtesy to the therapists, we ask that if you need to change or cancel your appointment you politely give us a 24-hour notice to avoid any cancellation fees.

Meet Our Mechanicsburg Massage Therapists
Understanding Our Level System
| Level 1-4
As Elements was founded by a massage therapist, it was created to honor and connect great clients with great therapists! We provide a serene and gender friendly environment that is inviting to all ages (seven days a week).
Our therapists are categorized in 4 levels and this is consistent nationwide. Through these levels our clients will be better able to describe the type and pressure of massage they are seeking.
Level 1: gives a light pressure relaxing massage/Swedish massage
Level 2: gives a medium pressure massage with no specific trigger point work
2+ : can go deep with some trigger point work
Level 3: gives a medium to deep pressure massage with trigger point work
3+ : can go super deep with trigger point work
Level 4: super deep massage with trigger point
Amber Vanasdalan
| Licensed Massage Therapist
Level 3
Amber worked in retail and other odd jobs before she found massage therapy. She was born in California and traveled around the East Coast and likes to spend time in Philly when she can. Amber's dream is to move to Japan.
Amber studied Massage Therapy at YTI in Mechanicsburg. She loves showing clients how fun and easy it is to take care of yourself through various massage services. She strives to treat eadch client individually and creatively with no two sessions being the same.
Becky Fultz
| Licensed Massage Therapist
Level 3
Becky is a graduate of Lewistown Area High School and continued her education at Keystone Technical Institute where she received an Associate's Degree. Becky has lived in Lewistown PA, and now currently lives in Landisburg PA with her kids, and has traveled to Ocean City MD, and Delaware. Her dream vacation would be to visit Ireland and Tahiti.
Becky's favorite modalities are Sports Massage, Swedish Massage and Aromatherapy. She believes that healing comes from within. If you truly believe and have a strong will, then you will get better, and a little massage also helps.
Before Becky found Massage Therapy she was a stay at home mother that worked in Nursing homes, and cared for the elderly as a certified nursing assistant.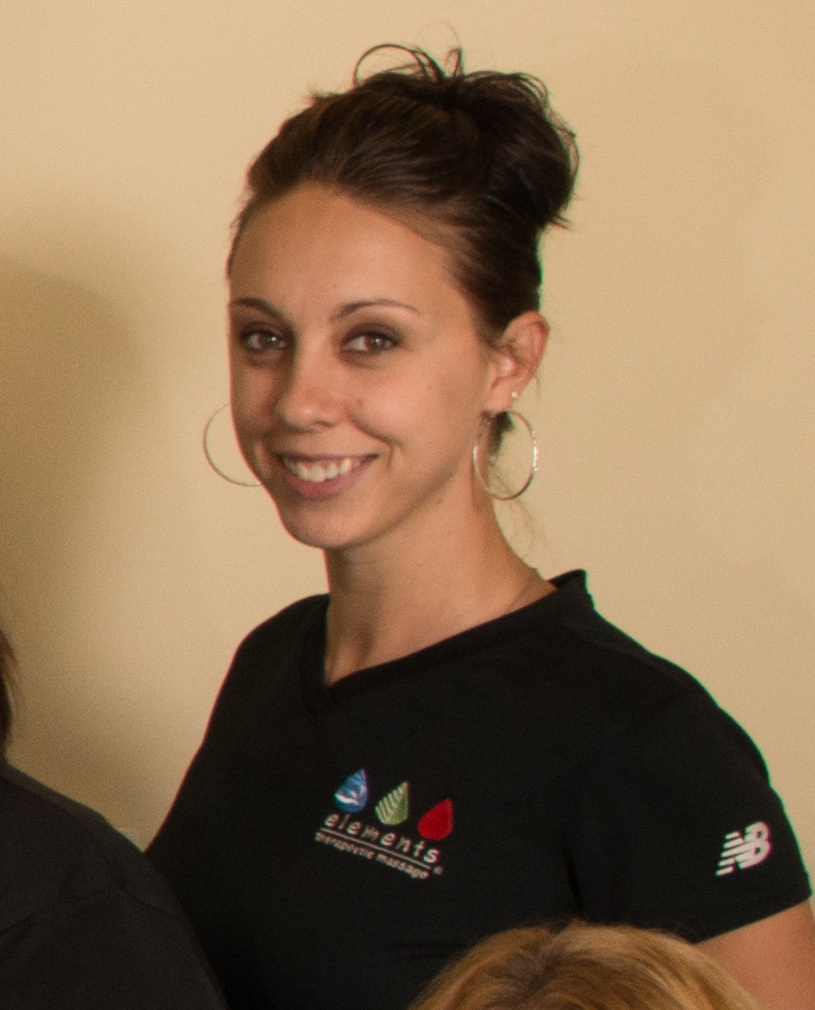 Katie Haunstein
| Licensed Massage Therapist
Level 2+
Before Katie Joined Elements, she enjoyed the fresh air of the forest. She became a camp counselor as a Peace Core Volunteer. She attended Pittsburgh School of Massage's comprehensive program after attending Indiana University of Pennsylvania where she received a Bachelor's in Sociology.
Katie has lived in Tucson, Arizona; Kapolei, Hawaii; Zambia; Peru; and currently resides in Central PA. She has traveled to Southern Africa as well as Central and South America.
She believes that "Healing begins with a commitment to one's self. From there, others can guide our path."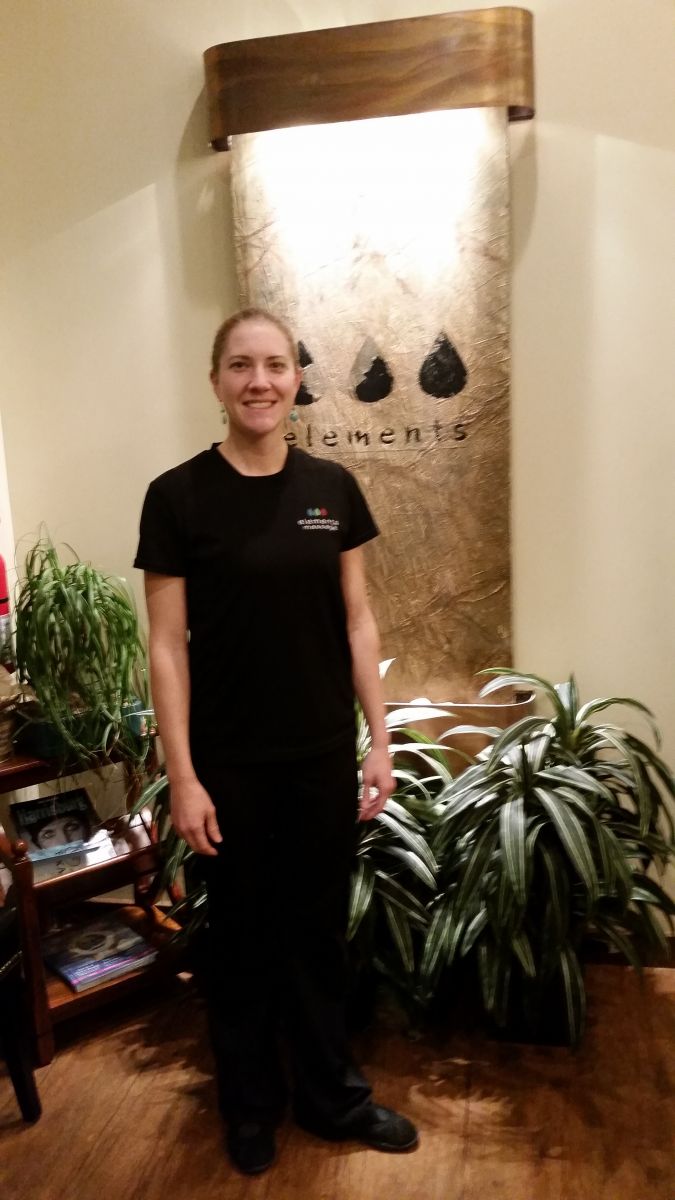 Leticia Smith
| Licensed Massage Therapist
Level 3+
Leticia comes to us from another well known location in the area. She has plenty of experience and enjoys deep tissue massage the most. She received her training from YTI Career Institute and she is deeply dedicated to her craft and her clients as well.
Leticia has visited Georgia, Florida and Tennesse. She is a native resident of Pennsylvania who dreams of a trip to Jamaica and Cruise to the Carribean.
She is the mother of three and believes that you should take care of yourself so that you can attain your full potential.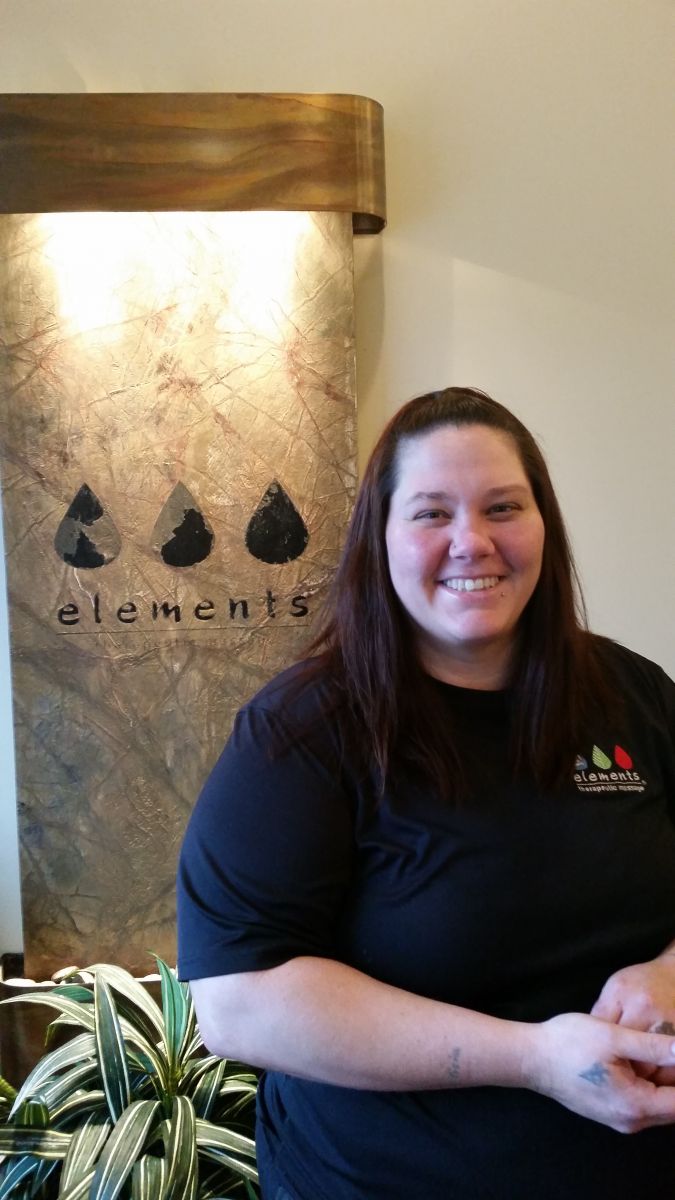 Lori Zipay
| Licensed Massage Therapist
Level 3
Lori is a Licensed Massage Therapist. She graduated YTI Career Institute in November of 2010. Before that Lori spent 14 years in telecommunications services. She went into massage to be able to help people relax and feel a little more human.
Lori has traveled to Canada, Bahamas, and Texas. Her dream is to travel for a few weeks up and down the west coast. Lori has lived in Western and Central PA.
Her favorite modalities are Swedish, deep tissue, trigger point, and incorporating stretching into her massages. Her philosophy on healing is to listen to what your body is telling you.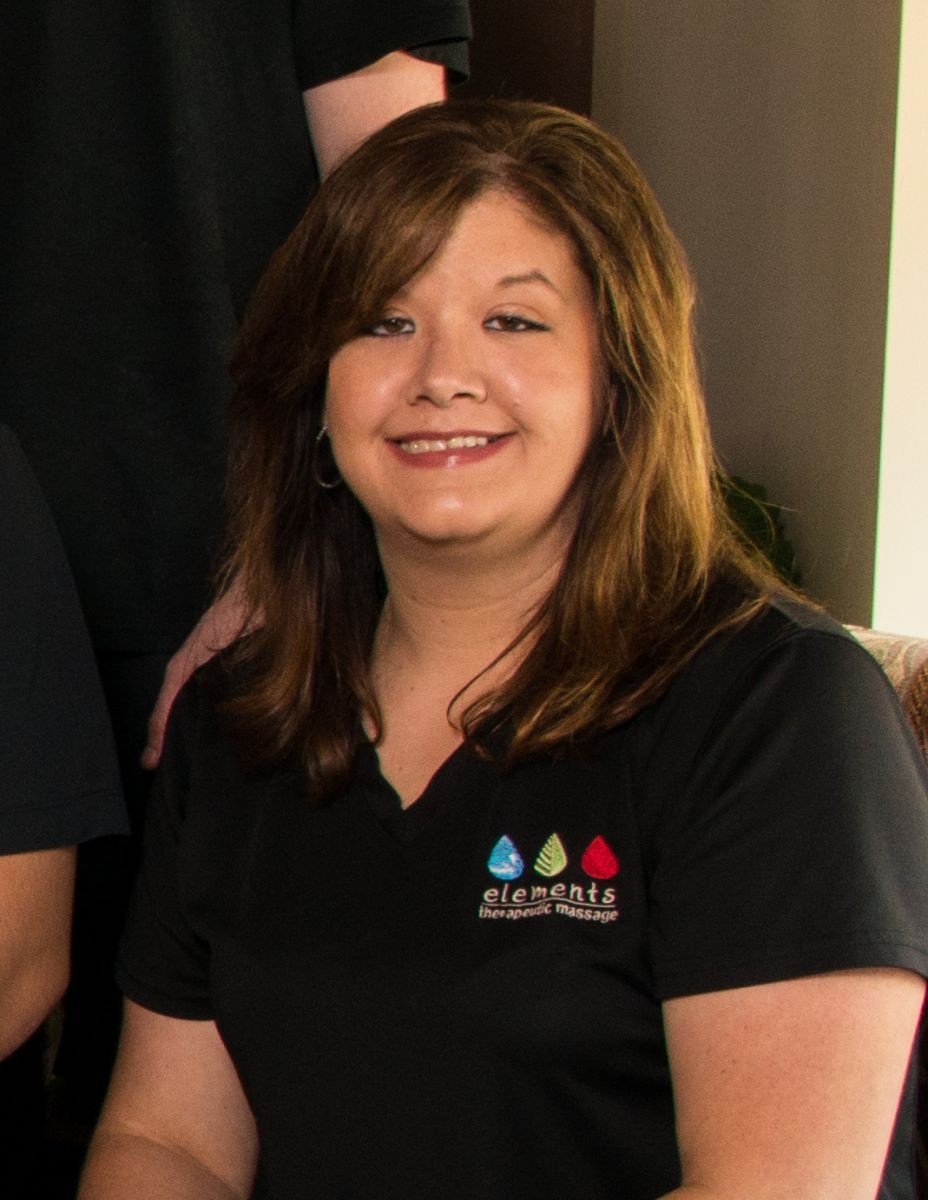 Nhan Diep
| Licensed Massage Therapist
Level 4
Nhan is a Licensed Massage Therapist. He graduated from Carlisle High School and YTI Career Institute. Prior to being a Massage Therapist, Nhan was in the United States Marine Corps, deployed twice to Iraq. Nhan hopes to be able to travel back to his home of Vietnam so that he may discover his roots.
Nhan's favorite modalities are Therapeutic Swedish, deep tissue and trigger point massages. Nhan believes that prevention is the best treatment for the healing process.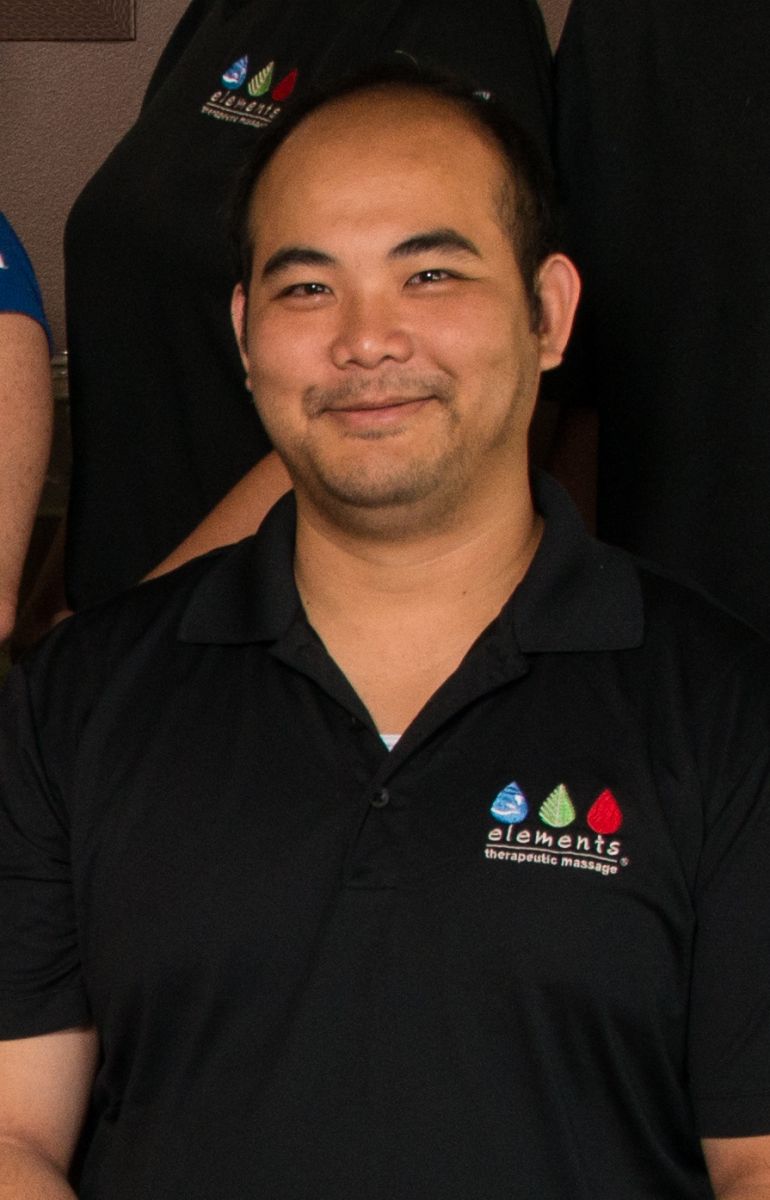 Megan Markle
| Licensed Massage Therapist
Level 3
Megan is a graduate of Gettysburg High School and has continued her education through Gettysburg College and the Pennsylvania Myotherapy Institute in Abbottstown, PA. She received her National Certification in Therapeutic Massage and Bodywork, and her Pennsylvania state license shortly after graduating from PMI. Prior to becoming a Licensed Massage Therapist, Megan worked as a Field Researcher at Penn State University Entomology Department, and as a Massage Therapist in a Chiropractic setting.
Megan has traveled to many states including Florida, Missouri, Illinois, and Michigan. She hopes to one day travel to Australia, Japan, and throughout Europe.
Megan's favorite massage modalities are swedish massage, reflexology, deep tissue and hot stone massage. Her vision as a Massage Therapist is to help clients decrease the effects of tension, stress and pain, and increase health and well-being through massage therapy. She wants to create a healing process and make positive changes so that clients continue to receive the benefits of a massage.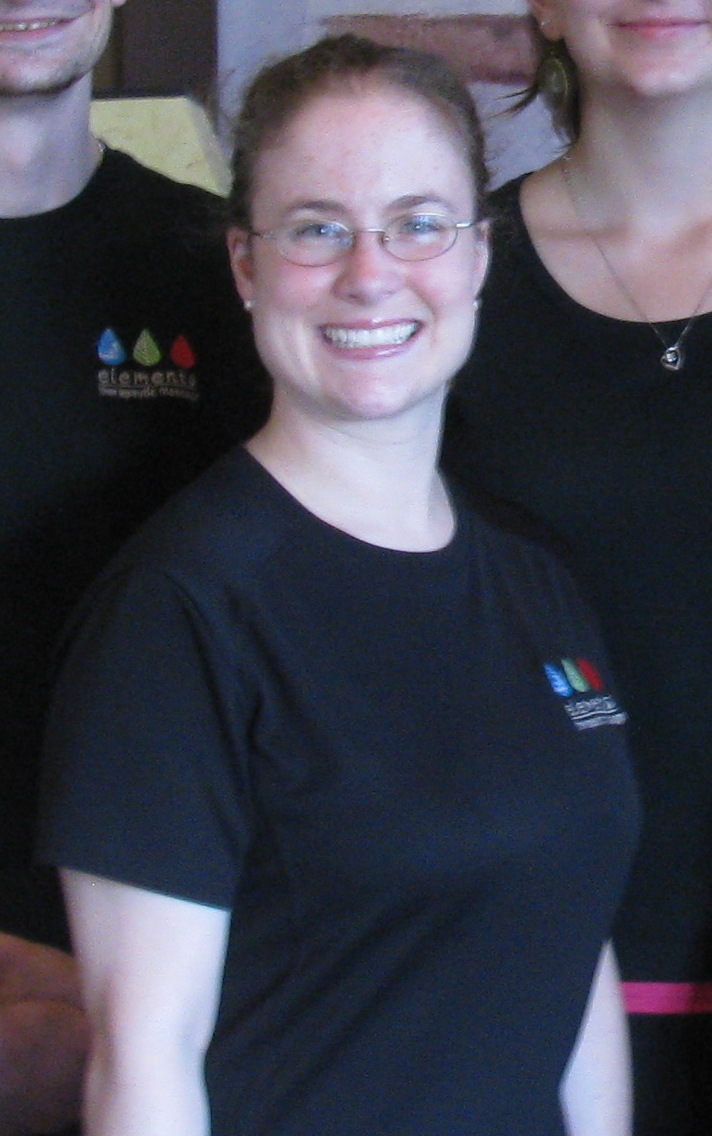 Maurice Rakotoarimanana
| Licensed Massage Therapist
Level 3
Before Maurice found Massage Therapy, he was a computer support specialist. He received both his IT degree and Massage Therapy certificate at Harrisburg Area Community College. He always liked hands on projects and working with his hands. He likes fixing computers, but he felt it would be more rewarding to help people fix their problems, mainly health, and to make them happy.
Maurice has lived in Madagascar, traveled in Africa and Europe, and dreams about vacationing in Rome, Italy. He believes that "if we take care of ourselves, our body's natural healing will be strengthened and keep us healthy." His goal is to achieve quality service, attention to detail, and relaxation at its best.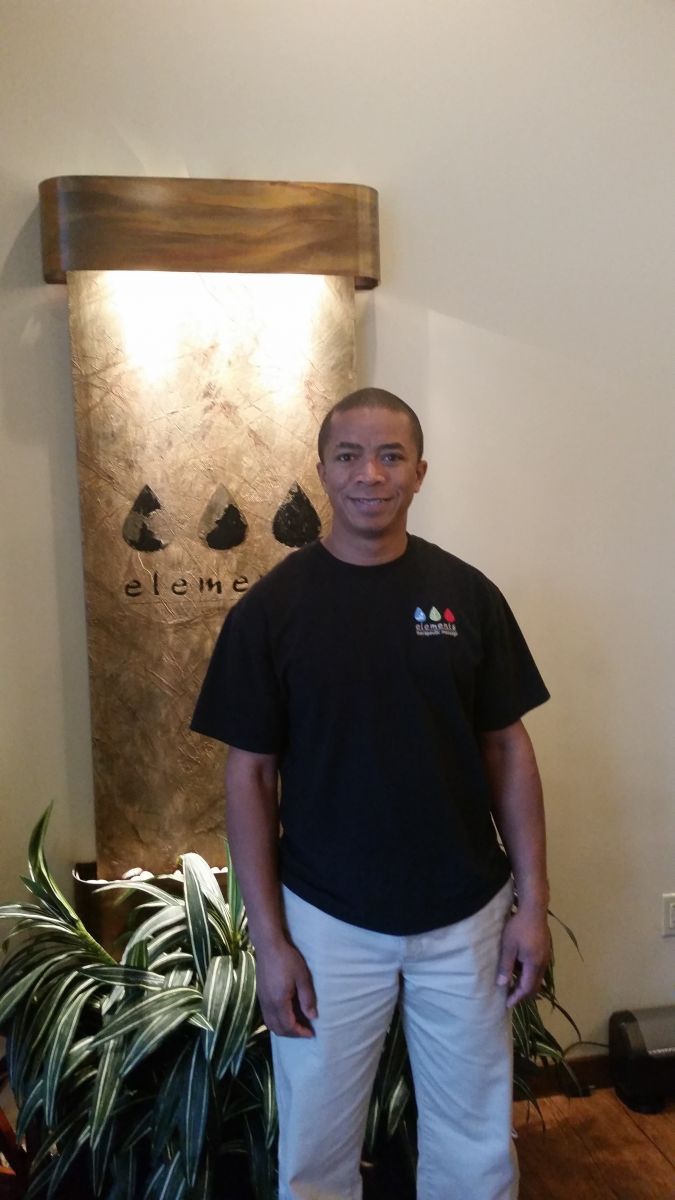 Rhiannon White
| Licensed Massage Therapist
Level 2
Rhiannon lives in Middletown and continued her education at Dauphin County Technical School where she studied Advertising Art and Design. She then completed her Massage Therapy Certification at Harrisburg Area Community College. She likes to take day trips to New York City with friends, and has also visited Delaware, New Jersey, North and South Carolina, Tennessee, Florida, and Colorado. Her dream vacation would be a camping trip to California to visit the redwoods, and rainforest.
Rhiannons' favorite modalities are Swedish and Hot Stone. She belives that healing is a three part system where we have to keep our bodies, minds, and spirits healthy and balance. Before she found Massage, Rhiannon was a starving artist.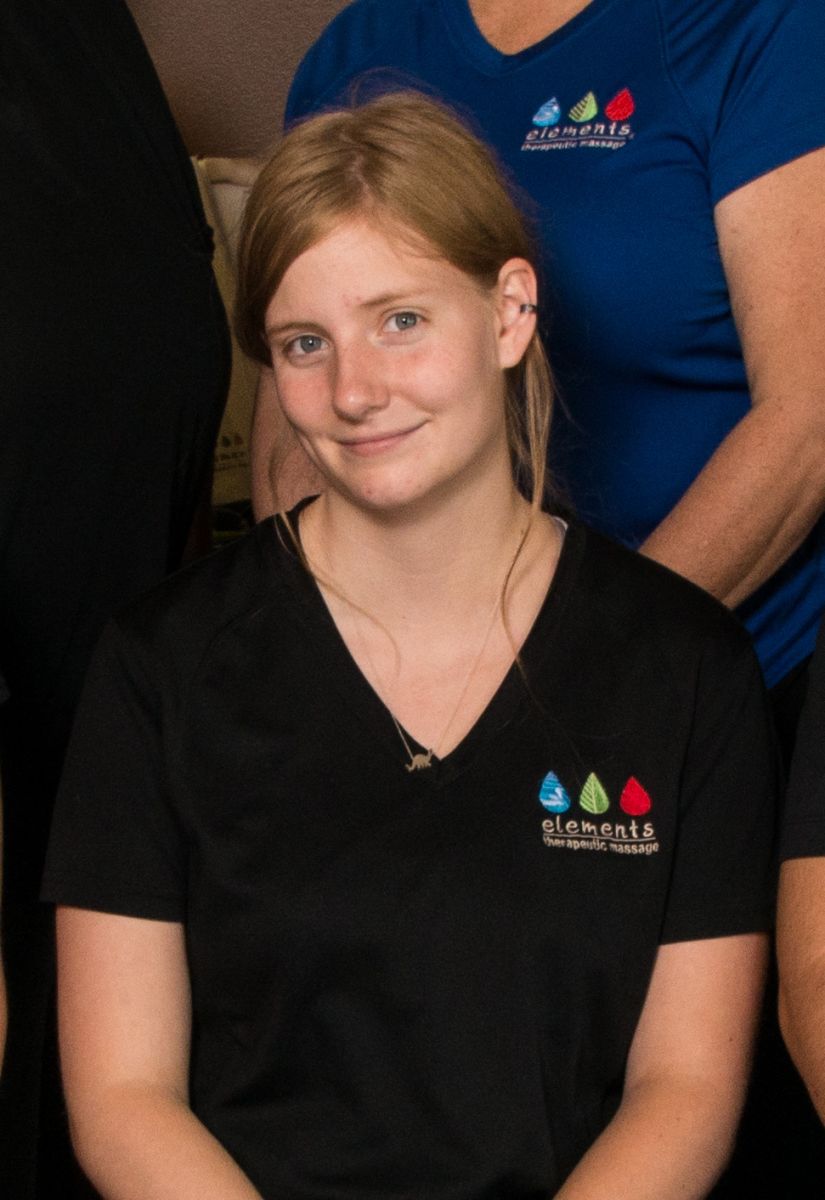 Tina Newhouse
| Licensed Massage Therapist
Level 2+
Tina is a graduate of Baltimore School of Massage, and was born and raised in Baltimore, Maryland. She has also lived in Virginia, and now Pennsylvania. Tina has traveled to North Carolina, Georgia, and Delaware, but would love to take a trip to the beaches of Hawaii.
Her favorite modalities include Swedish, Hot Stone, and Reflexology. Her philosophy on healing is that relaxation and peace will aid in the bodies healing.
Before Tina became a massage therapist she was a new home sales associate.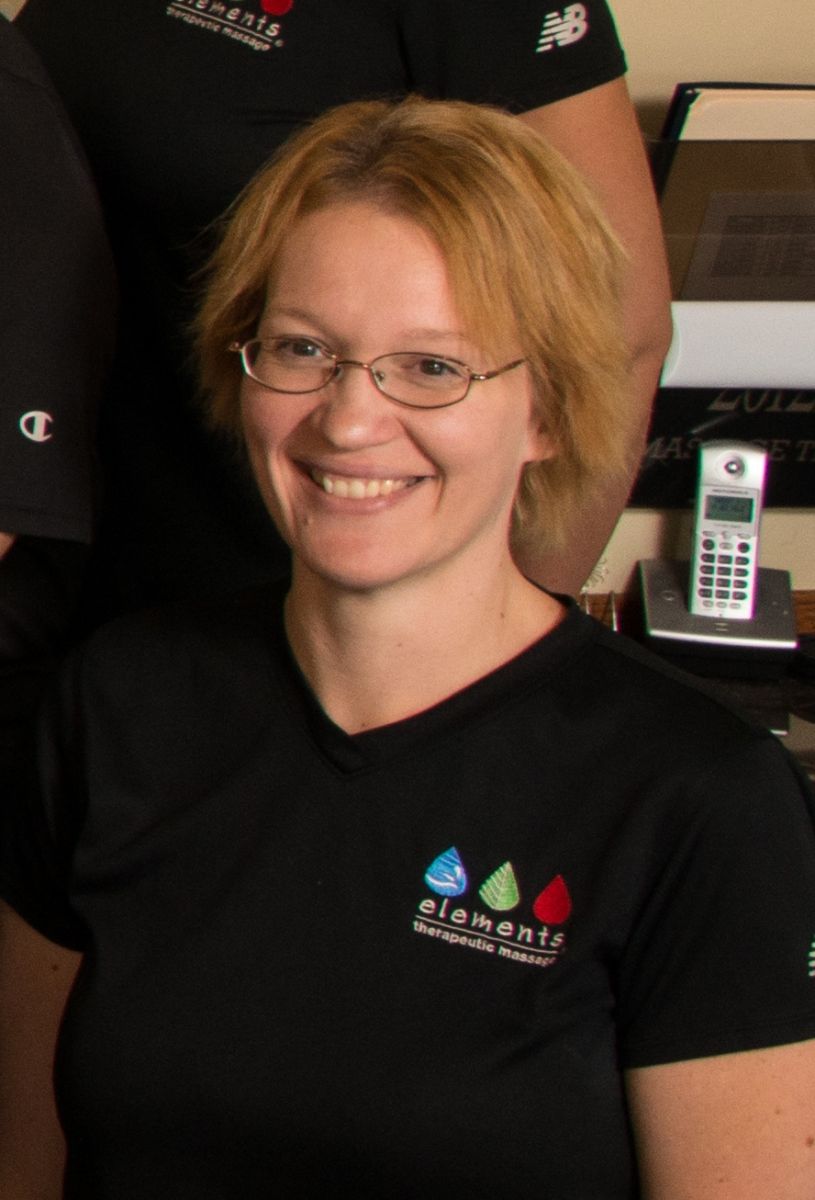 Zach Schlotthauer
| Licensed Massage Therapist
Level 4
Zach is a Licensed Massage Therapist, as well as a member of the American Massage Therapy Association. He graduated from the Pensacola School of Massage in June 2008.
Zach has traveled along the East Coast of the United States, and has ventured out to Texas, Colorado, and Arizona. Someday, Zach hopes to travel to Ireland to tour the architecture of the castles and churches.
Zach's favorite massage modalities are Sports Massage, Neuromuscular, and Trigger Point. Zach chose a career in Massage Therapy because he loves to help people and enjoys seeing the outcome of his hard work after the massage is complete. He is comfortable working with all clients.